This is the current list of services provided to our friends in the monument industry. Please feel free to call us with any questions, or to get special discount pricing.
DEATH DATES - PRECUT STENCIL - LETTERING - INSTALL - CLEANING - HOME
Dealer Services - Death Dates - We have been providing on-site lettering for funeral homes, and monument dealers in central Alabama since 1979. We cover all of central Alabama. We can help your business with any on-site lettering needs that you may have. Call us today for rates and any special offers that we may have to try us out.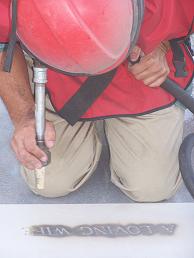 Dealer Services - Precut Stencil - We offer custom designed precut stencil for dealers that offer their own sandblasting, and do not have the ability to cut their own stencil. Call for pricing details.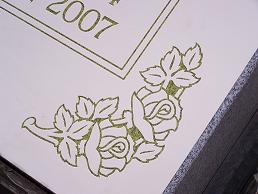 Dealer Services - Design/Lettering - We offer monument dealers and funeral homes complete design and lettering services. We can design and letter monuments that we provide, or letter monuments that you have on your current display.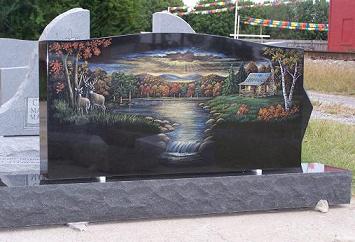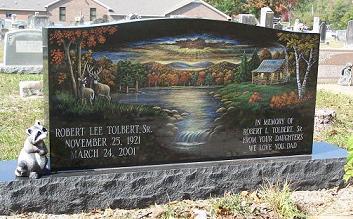 Dealer Services - Setting - If you are a monument dealer that does not currently have the proper equipment to safely install your memorials, call us. We can install your monuments in any cemetery in central Alabama that allows third party installers, and we offer this service at reasonable rates. This allows you to concentrate on sales.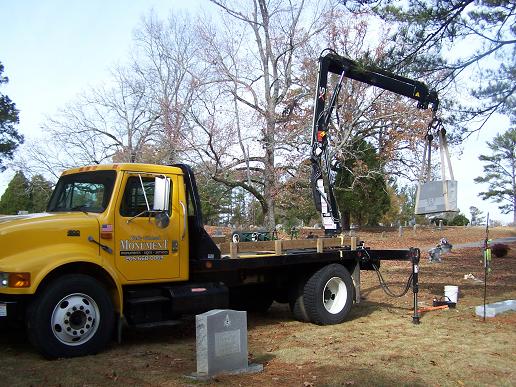 Dealer Services - Cleaning - If you have a family that has a monument that needs cleaning or leveling, call us. We offer great prices on chemical cleaning as well as sandblast cleaning for marble monuments. We will also , level or re-set any monument that is leaning.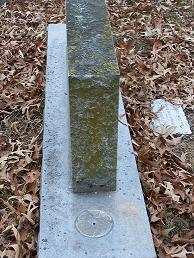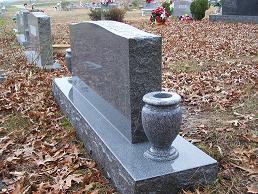 Before After with new vases
monuments | markers | accessories | signs | contact us | home